Storyboard practice activity
Comments:
This video is not good enough for me, because I did not add any soundtrack(could not find suitable music in a short time). However, I will improve this situation next time and present a better quality of my work.
---
Objective:
In your group, create a storyboard for the scene, trying to use a range of shots. You should use a minimum of 6 shots, but can use up to 18 or more.
You will use it to create a video no longer than 30-40 seconds in total.
And this was our chosen:

Our script: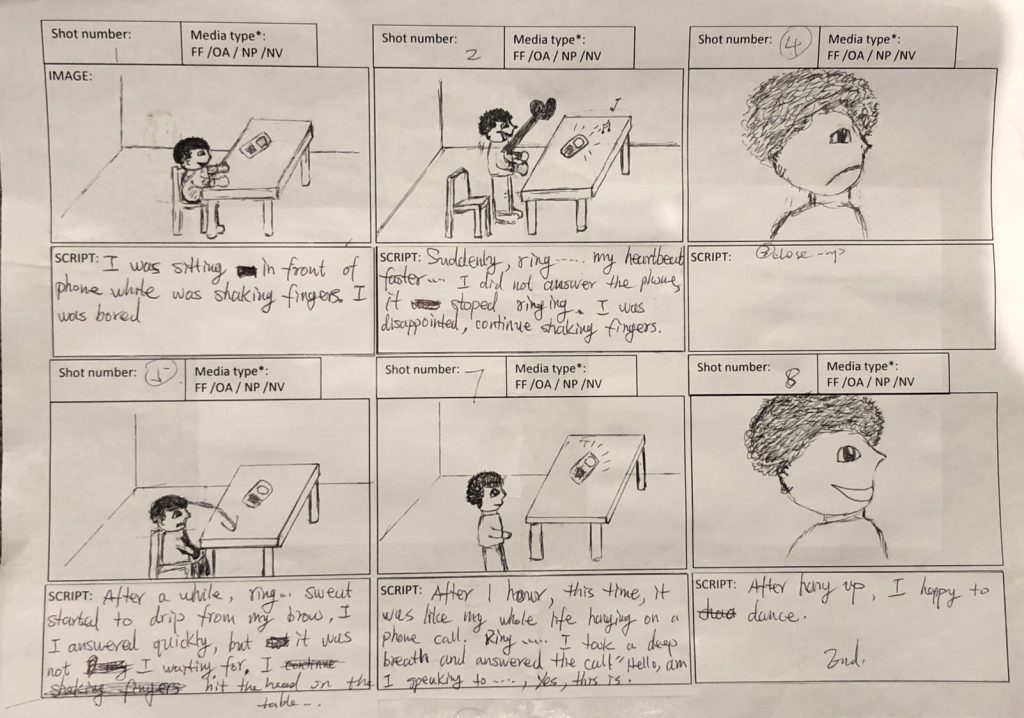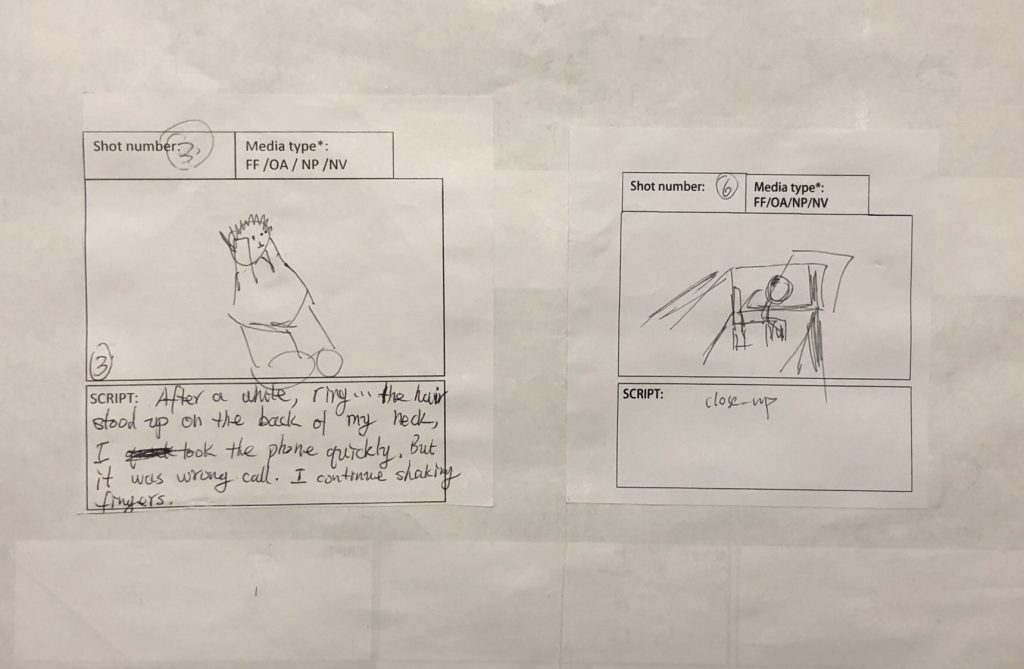 Our work: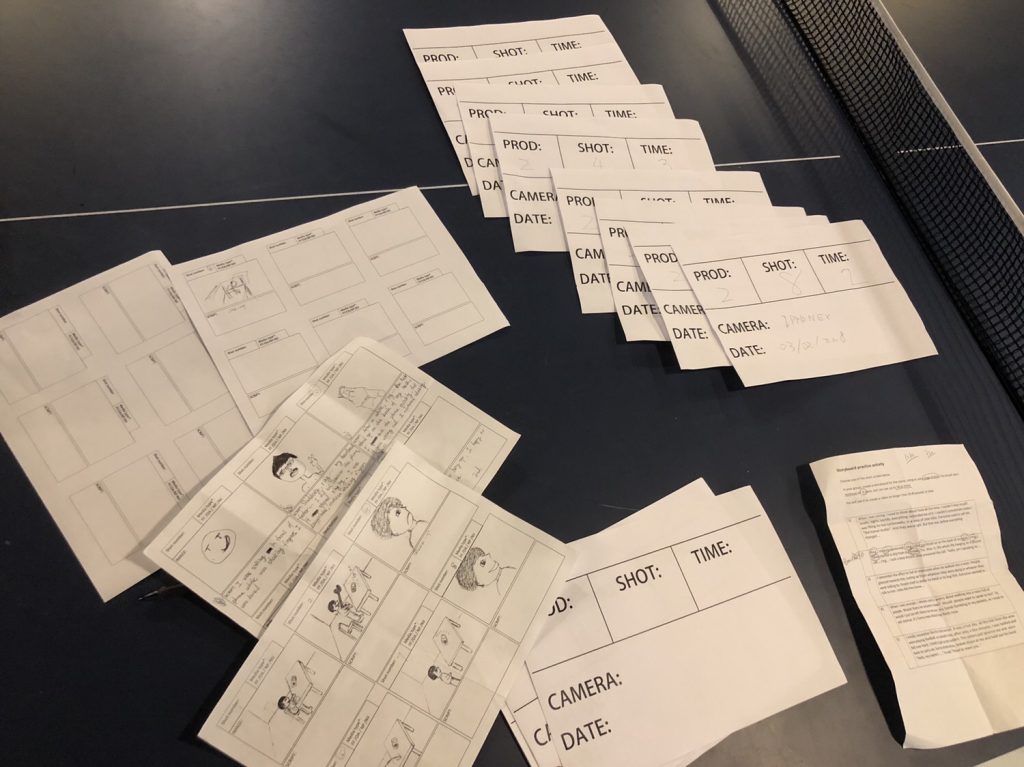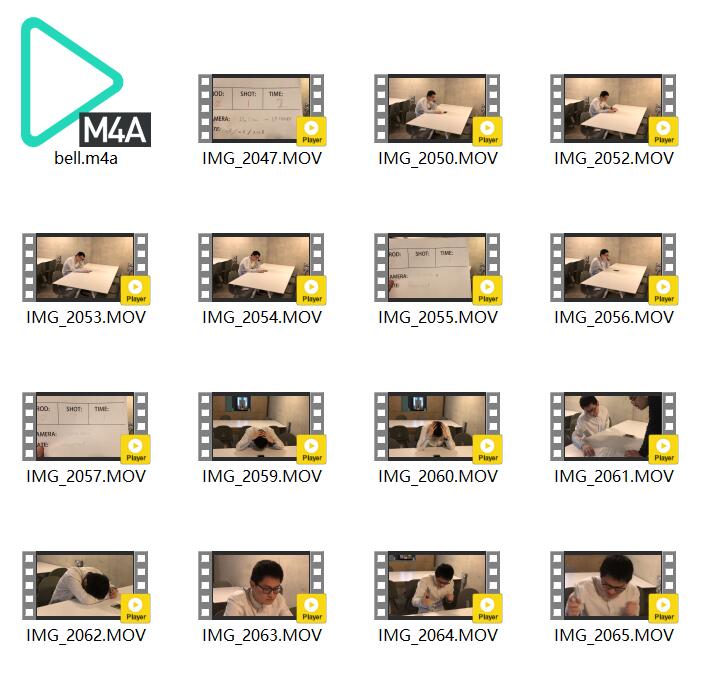 At the end, we take photos with each other, then said goodbye: